Day 9 Challenge Resources
A fashion store wants to send an email to its subscribers offering a chance to win a discount on their next purchase. The discount amount will be randomly generated and can range from 10% to 50%. The email should include the subscriber's name and the discount amount they could win.
Bonus You are also tasked with recording each subscriber and their respective discount code in a separate data extension.
Having a sample dataset can be useful when previewing your emails. I've created one here for you to test your AMPscript code.
Download CSV

| Email | FirstName | LastName |
| --- | --- | --- |
| john.doe@gmail.com | John | Doe |
| jane.smith@yahoo.com | Jane | Smith |
| sara.wilson@hotmail.com | Sara | Wilson |
| mike.brown@gmail.com | Mike | Brown |
| emily.jones@hotmail.com | Emily | Jones |
| … | … | … |
If you tried out your AMPscript code with one of the examples I provided, your email might end up looking something like this 👇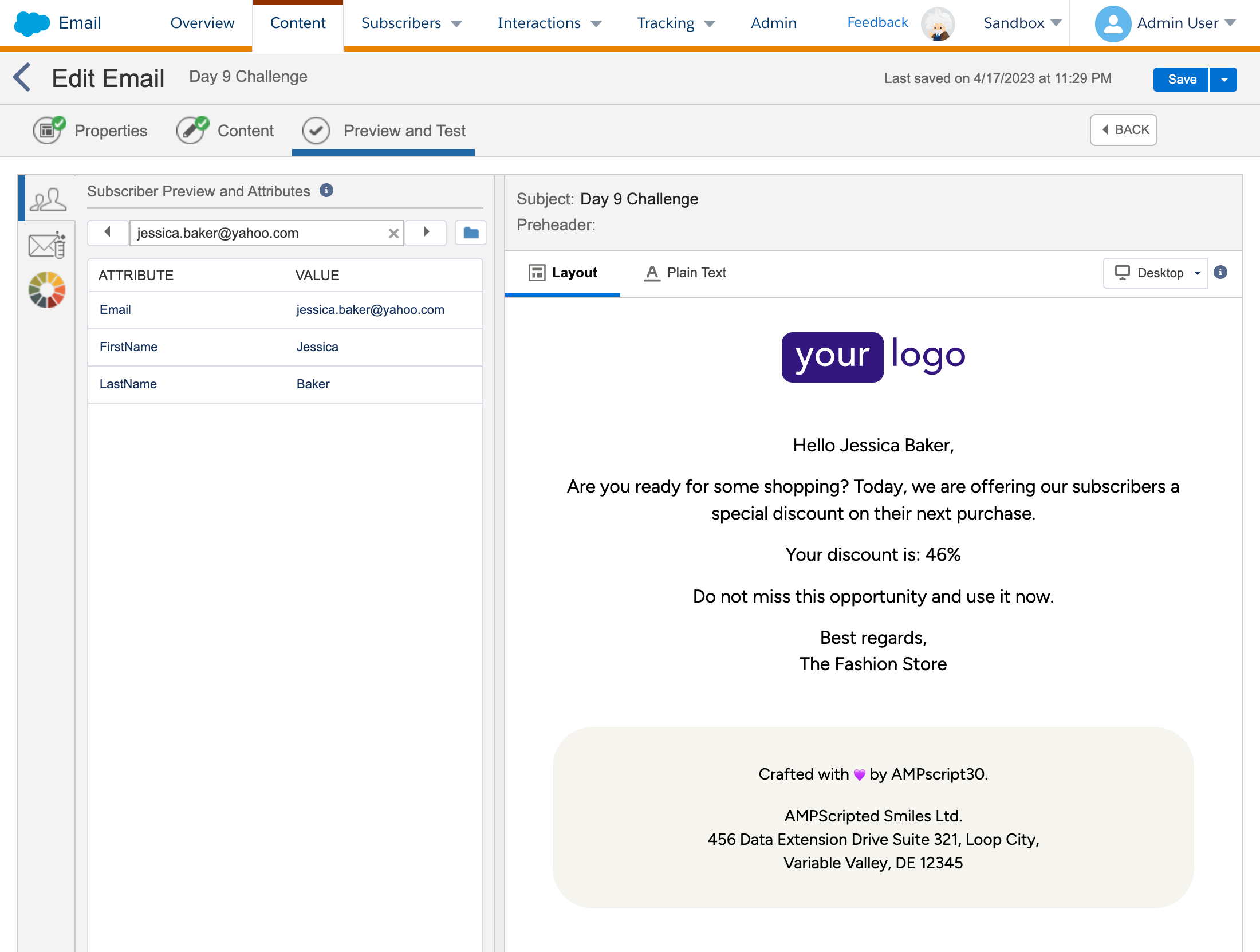 Hello Jessica Baker,

Are you ready for some shopping? Today, we are offering our subscribers a special discount on their next purchase.

Your discount is: 42%

Do not miss this opportunity and use it now.

Best regards,
The Fashion Store

Crafted with 💜 by AMPscript30.
AMPScripted Smiles Ltd.
456 Data Extension Drive Suite 321, Loop City, 
Variable Valley, DE 12345